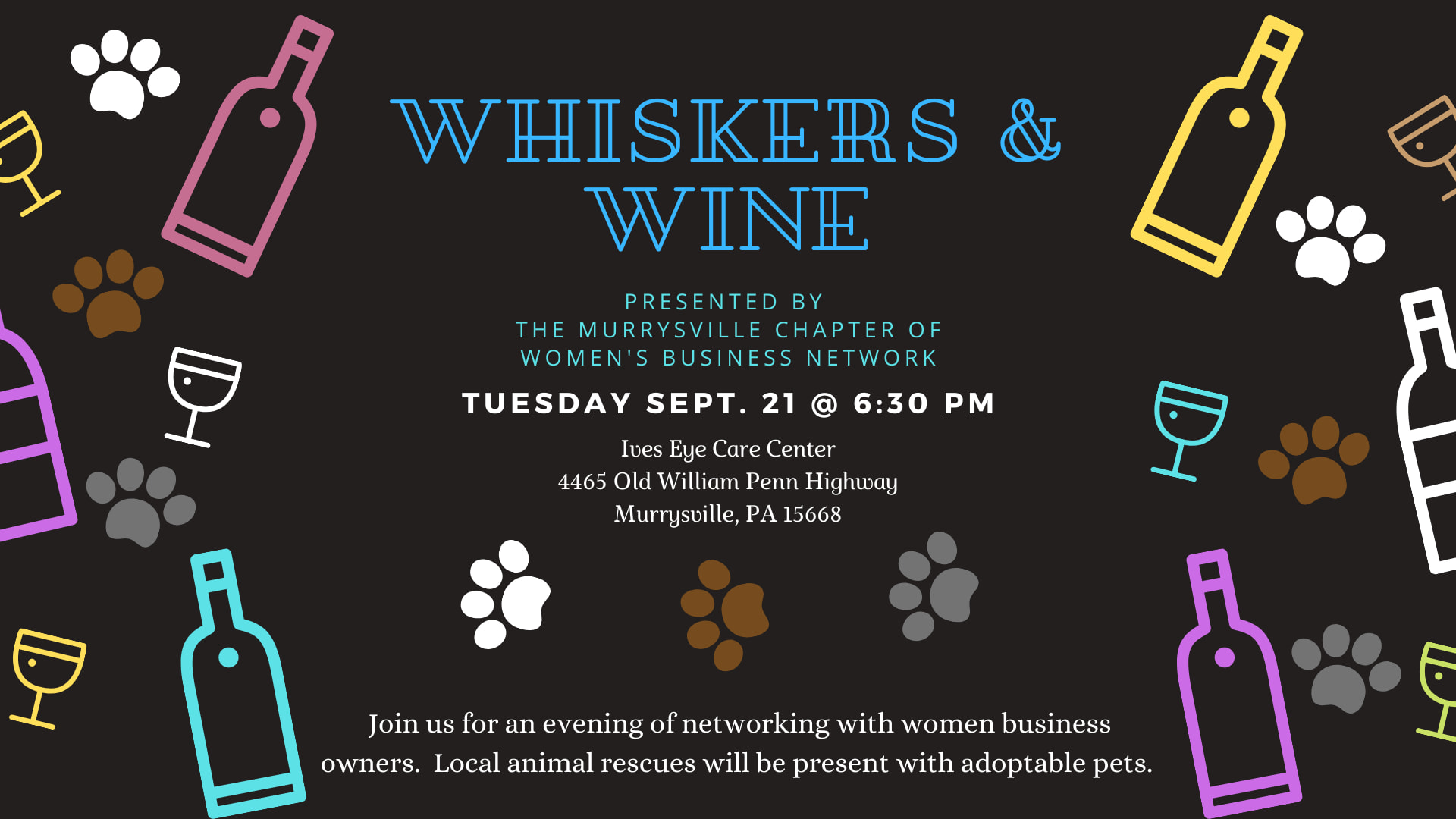 Whisker's & Wine
Tuesday, September 21, 2021
6:30 pm

Location:
Ives Eye Care Center
4465 Old William Penn Highway
Murrysville, PA 15668

Are you ready to grow your business?
Join the Murrysville Chapter of Women's Business Network for an Open House event!
Connect with local business women, enjoy some appetizers and wine, and some cuddles with animals available for adoption through local rescues.
This is a great opportunity to learn how you can plant a seed in fertile soil to grow your business and your tribe!
RSVP to Vandye at 412-463-5905.