EXPERIENCE YOU NEED. RESULTS YOU WANT.
WBN provides personal and professional resources to advance the presence of aspiring and successful businesswomen.
Since its founding, WBN has grown to support 20+ chapters in Southwestern Pennsylvania. WBN is proud to support the growth of women business owners and professionals through WBN's network of chapters and we personally invite you to become a part of our membership's success story.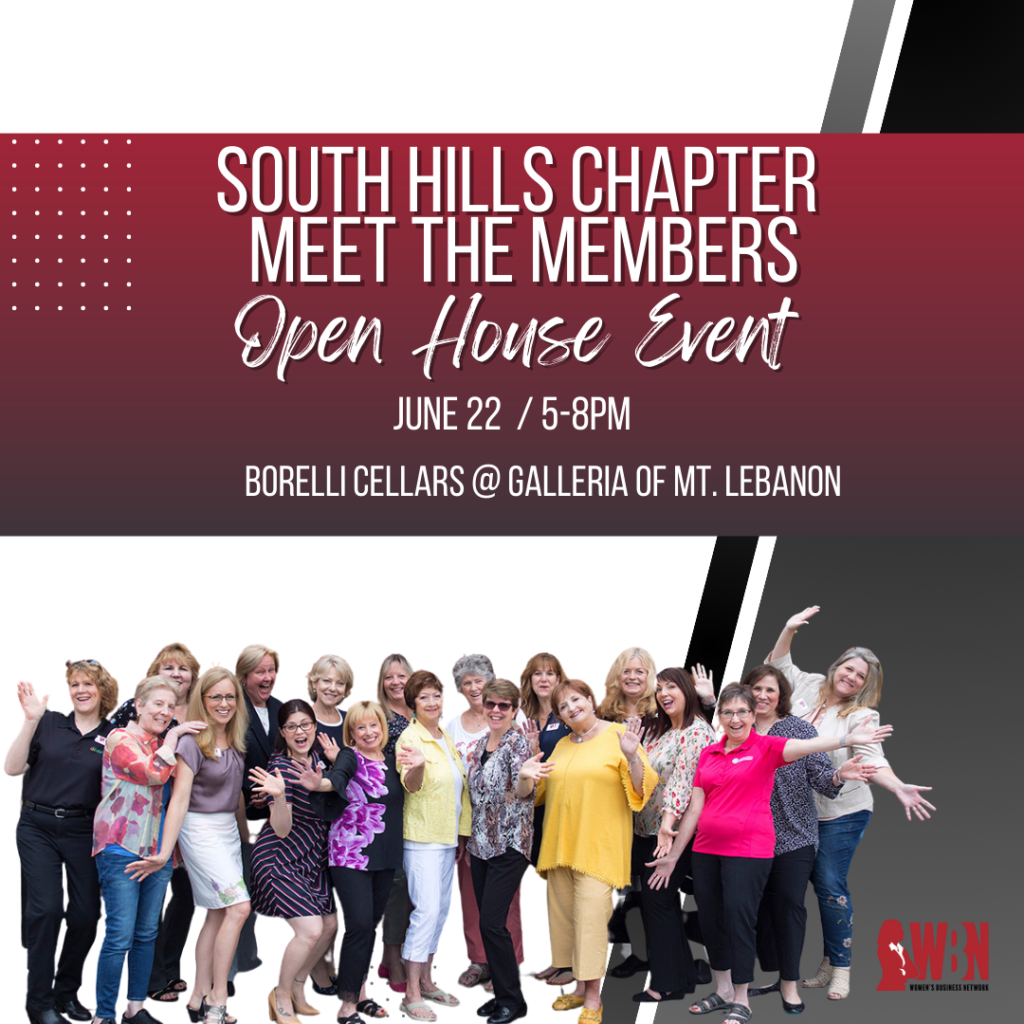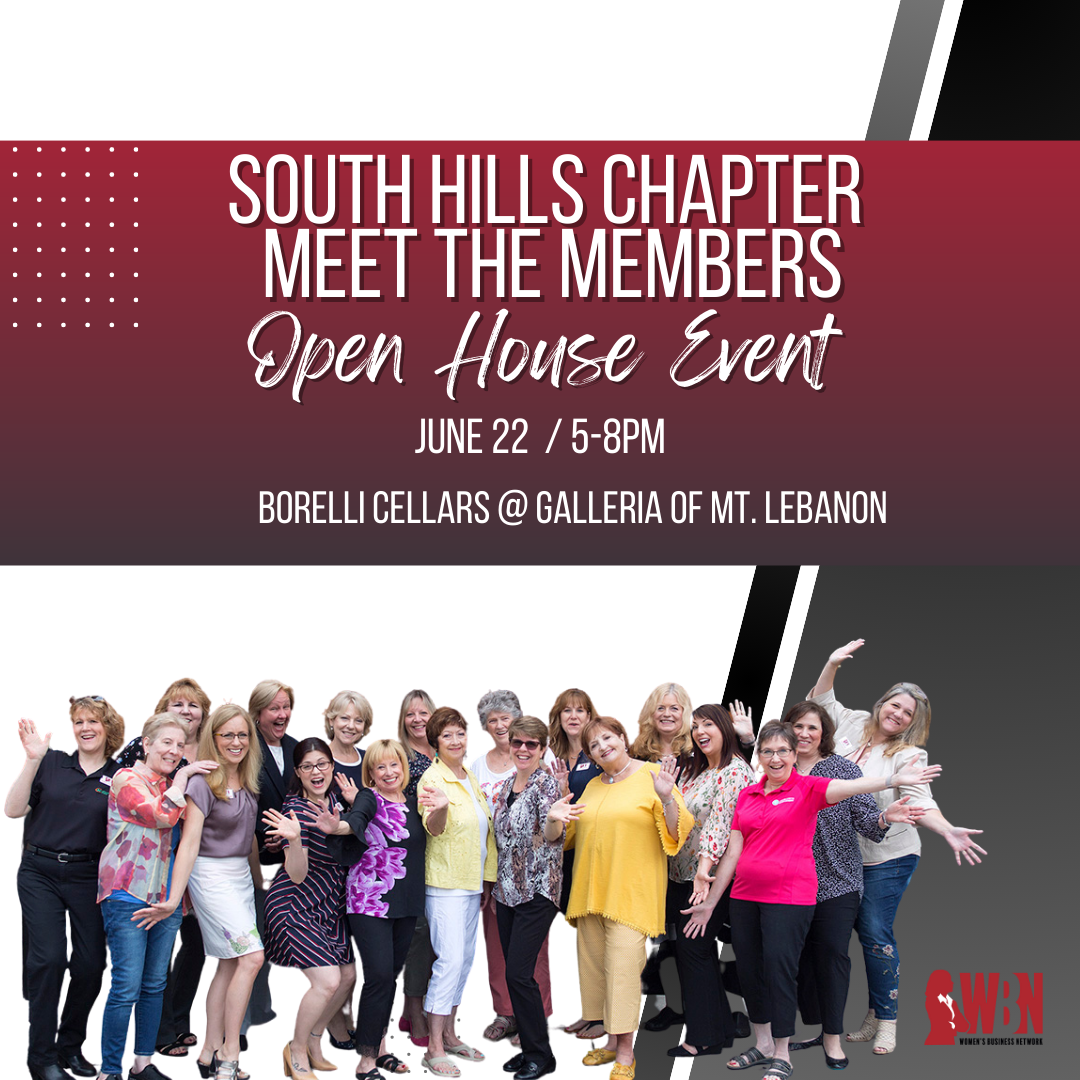 Open House:


South Hills Chapter



Date: June 22, 2023
Time: 5:00pm – 8:00pm

Location:  Borelli Cellars at Galleria of Mt. Lebanon
Join us on June 22nd for an open house event and meet the members. Non-WBN members will receive 1 drink ticket for a glass of wine. Complimentary appetizers will be provided by the South Hills chapter. No cost to guests. Current WBN members may purchase a drink(s) of their choice.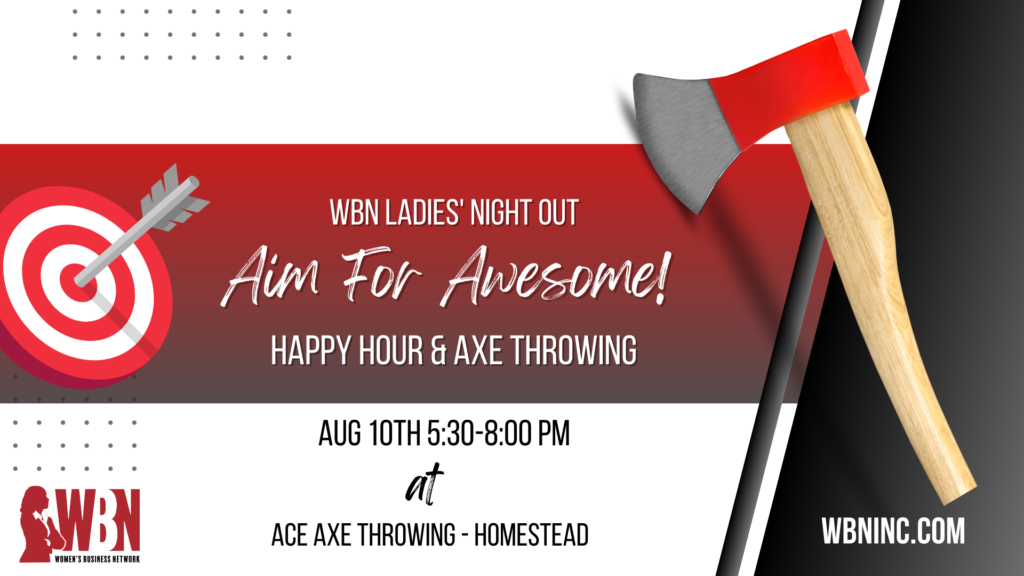 Date: August 10, 2023  |  Time: 5:30pm-8:00pm
Location:  Ace Axe Throwing
Join us for a night of bonding over bullseyes & business plans! Axe-throwing is the perfect stress relief after a busy day. Under the guidance of a professional axe-throwing coach, we'll master the techniques and rules of the sport. It won't be long before you're hitting targets like you hit those business goals. We'll provide light snacks and a cash bar will be available to quench your thirst; feel free to bring additional food to share. Registration starts promptly at 5:30pm, with axes flying at 6pm. The event cost is $32. Payments will be made directly to Ace Axe Throwing, and registration must be completed on the WBN website by July 28th. Lace up your shoes, gather your strength and strategy, and let's hit those targets together – in sport and in business!
RSVP DEADLINE: July 28, 2023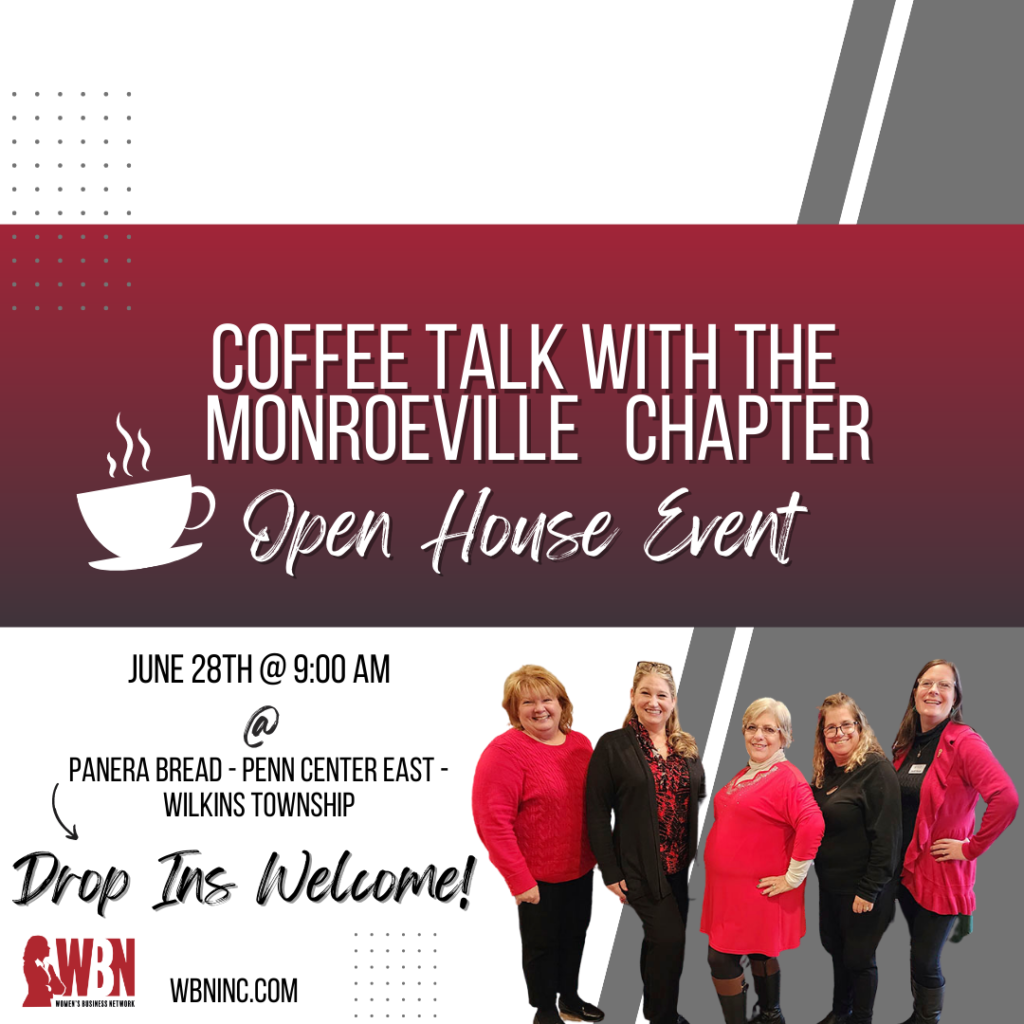 Coffee Talk With The Monroeville Chapter

Date: June 28, 2023

Time: 9:00am

Location: 53 Penn Center East – Wilkins, Twp.
Stir up your business in the over 200-member-strong WOMEN'S BUSINESS NETWORK comprised of over 20 chapters in Western PA and beyond founded in 1989! The ladies of the Monroeville Chapter invite you to learn more about what the Women's Business Network can do for you!
Drop ins are welcome!
As a member of WBN, you have access to over 20 chapters and hundreds of women, giving you wider referral opportunities and the chance to learn more about them personally and professionally.
Getting involved helps you form deeper relationships with other members, increases visibility and grows your leadership skills.
Grow your business knowledge and experience through WBN educational resources and hone your own presentation skills in a supportive environment.
What's Your "Why" For Networking