EXPERIENCE YOU NEED. RESULTS YOU WANT.
WBN provides personal and professional resources to advance the presence of aspiring and successful businesswomen.
Since its founding, WBN has grown to support 20+ chapters in Southwestern Pennsylvania. WBN is proud to support the growth of women business owners and professionals through WBN's network of chapters and we personally invite you to become a part of our membership's success story.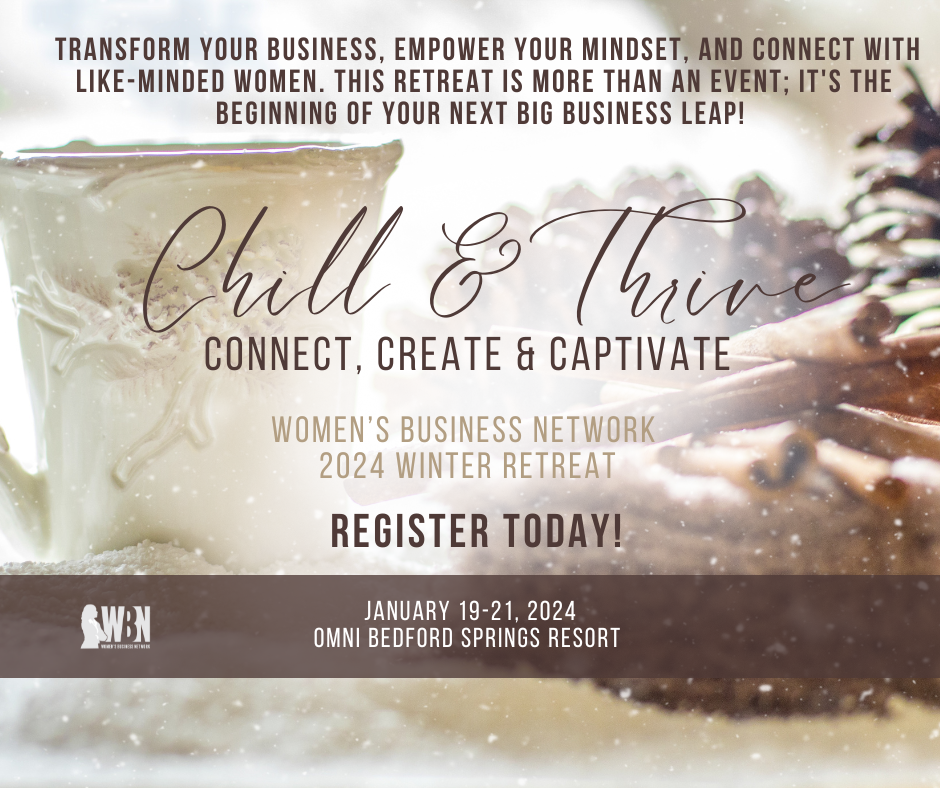 Date / Time:
Friday, January 19 – Sunday, January 21, 2024
Tickets are $225 for members
and $250 for non-members.
Deadline To Register:
Friday, January 4, 2023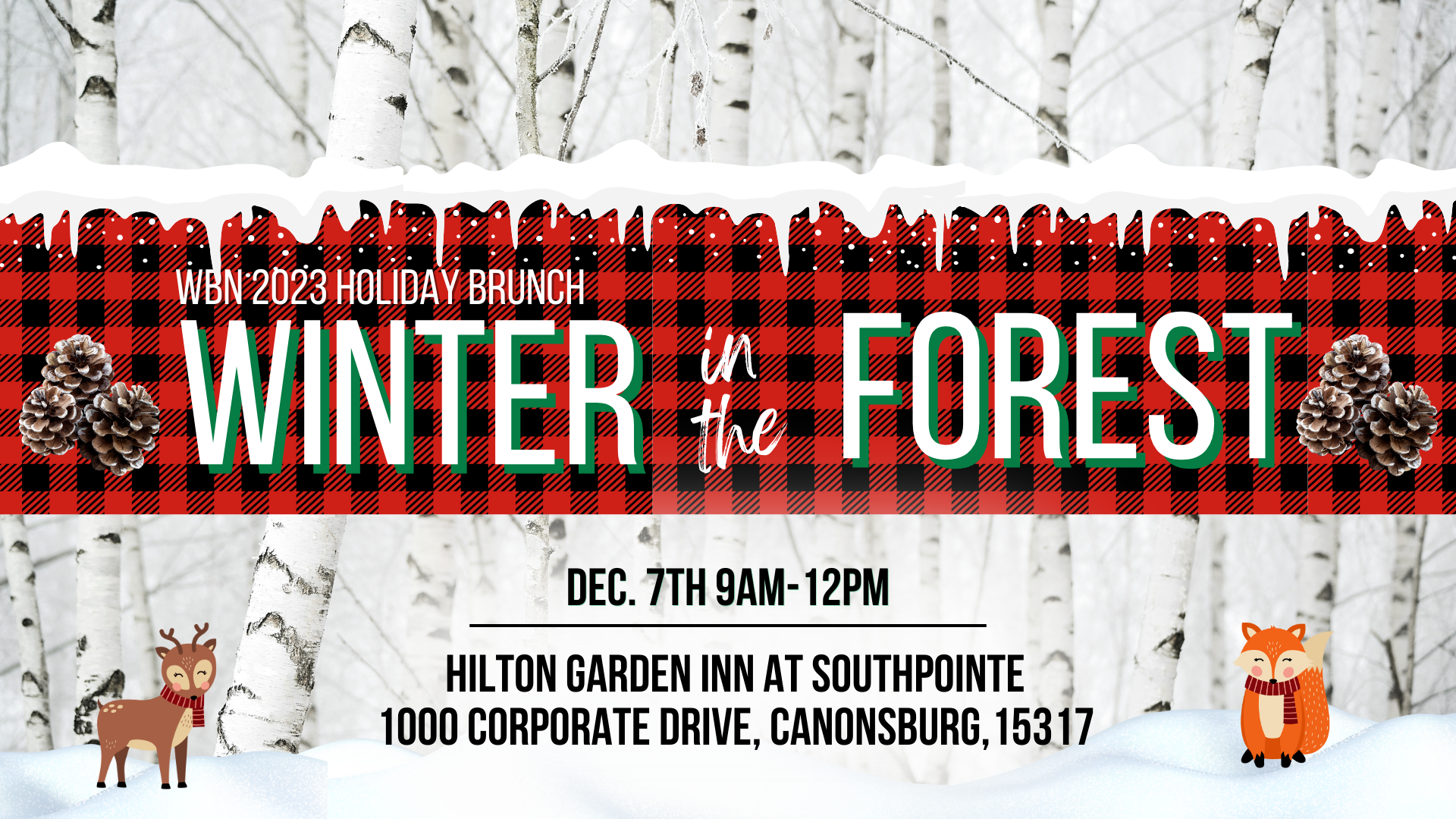 2023 Annual
WBN Holiday Brunch
Date: Thursday, December 7, 2023
Time: 9:00am – 12:00pm
Location:
Hilton Garden Inn at South Pointe • Canonsburg, PA
Step into an enchanting Winter Forest for a morning of connection, inspiration, and empowerment hosted by the South Hills Chapter. Close out the year by nurturing old connections and sprouting new ones as we reflect on the past year in WBN. Indulge in a gourmet breakfast buffet as the spirit of the season envelops you, and try your luck with our raffle baskets chock full of treasures.
RSVP By:
Monday, November 20, 2023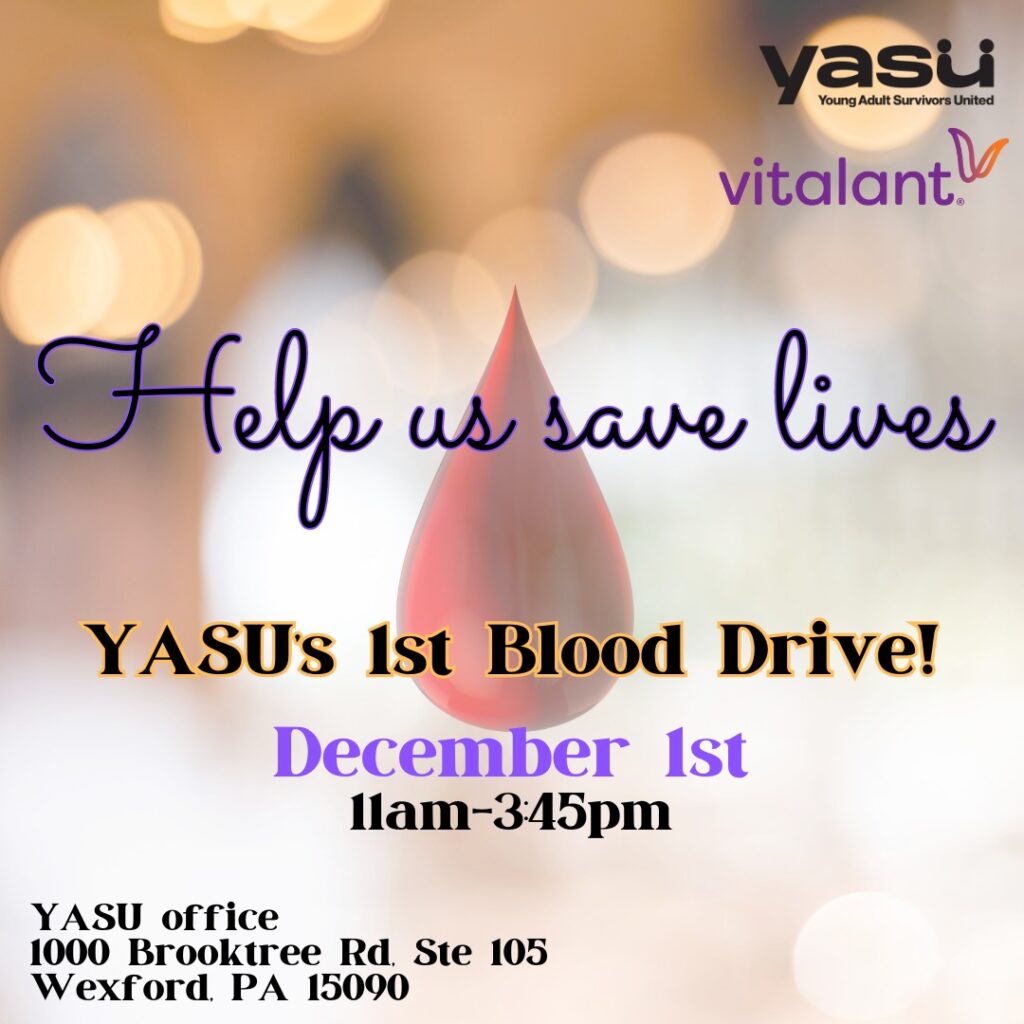 Help Save Lives
Donate Blood
It's officially the season for giving and we're thrilled to announce that our 2023 Service Project recipient, Young Adult Survivors United is hosting their first blood drive this Friday, December 1st at their office headquarters in Wexford. Follow the link below to register and give the gift of life!
As a member of WBN, you have access to over 20 chapters and hundreds of women, giving you wider referral opportunities and the chance to learn more about them personally and professionally.
Getting involved helps you form deeper relationships with other members, increases visibility and grows your leadership skills.
Grow your business knowledge and experience through WBN educational resources and hone your own presentation skills in a supportive environment.
What's Your "Why" For Networking
Expanding your business connections. Collaborating with like-minded women. Strengthening your business foundation. Building your confidence. No matter what your "why" is for networking, the women of WBN can help you achieve it.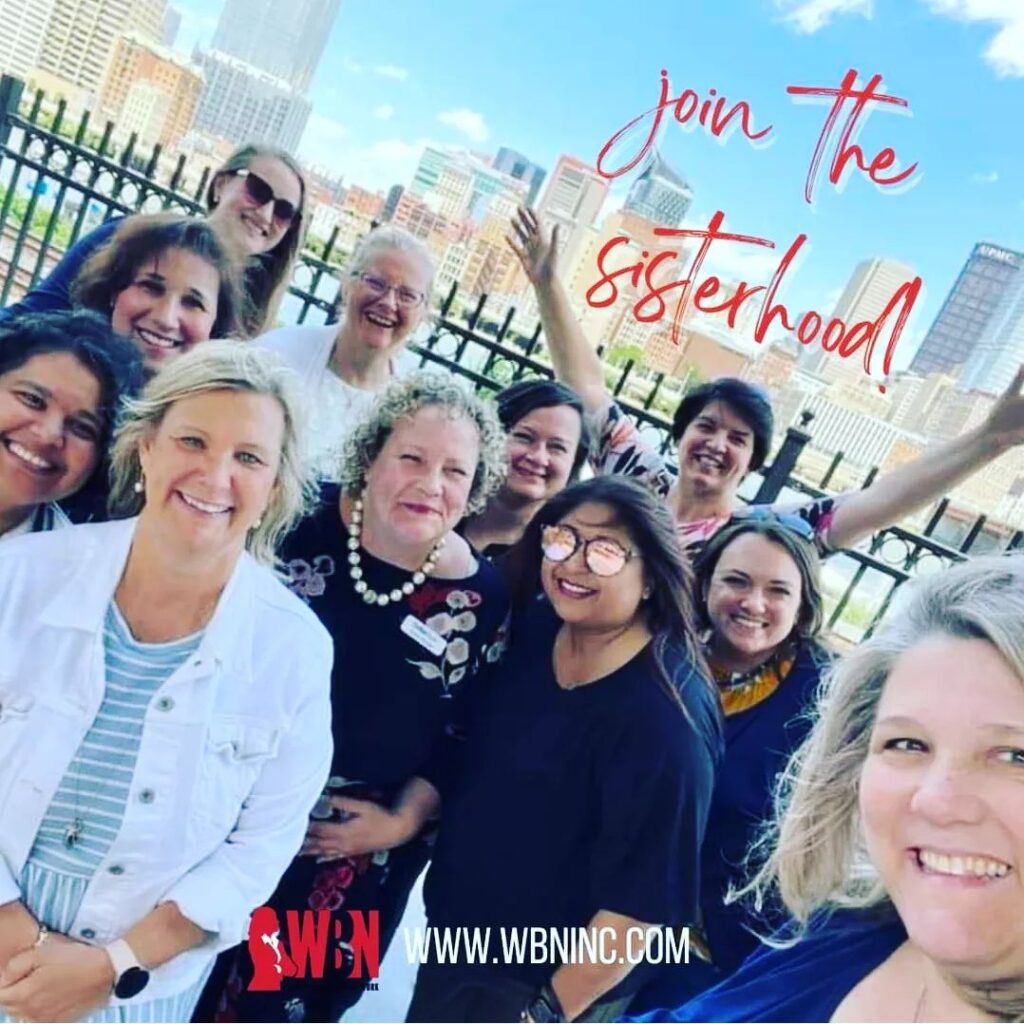 Join the Sisterhood
Become A WBN Member
It's all about developing REAL relationships. Everyone would rather do business with someone they know. You'll get close to those in your chapter as well as women you meet at larger networking & educational events.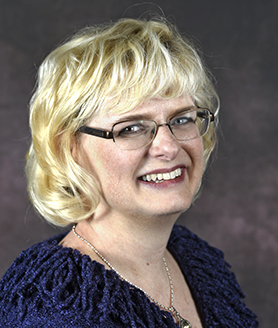 I have been a member since 2003 and have found WBN to be one of the most dynamic women's networking organizations in our area. WBN is a community of women in business who truly support each others professional and personal growth. Not only has it assisted me in making valuable business contacts, but I have received invaluable business advice and support, as well as, friendships that truly make a difference.
Cheswick Divorce Solutions LLC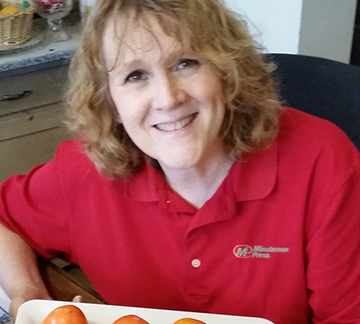 I love that this group of women are all supportive of each other! In my 50+ years of experience, I've never been around a group of women that will go out of their way to support each other the way the women of the WBN do.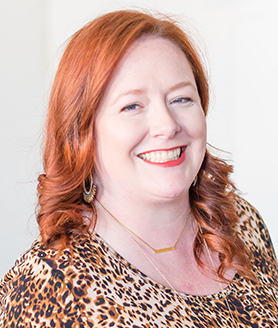 I love the variety of professional women I have access to. From small business owners to legal or real estate professionals, I have women with lots of knowledge at my fingertips!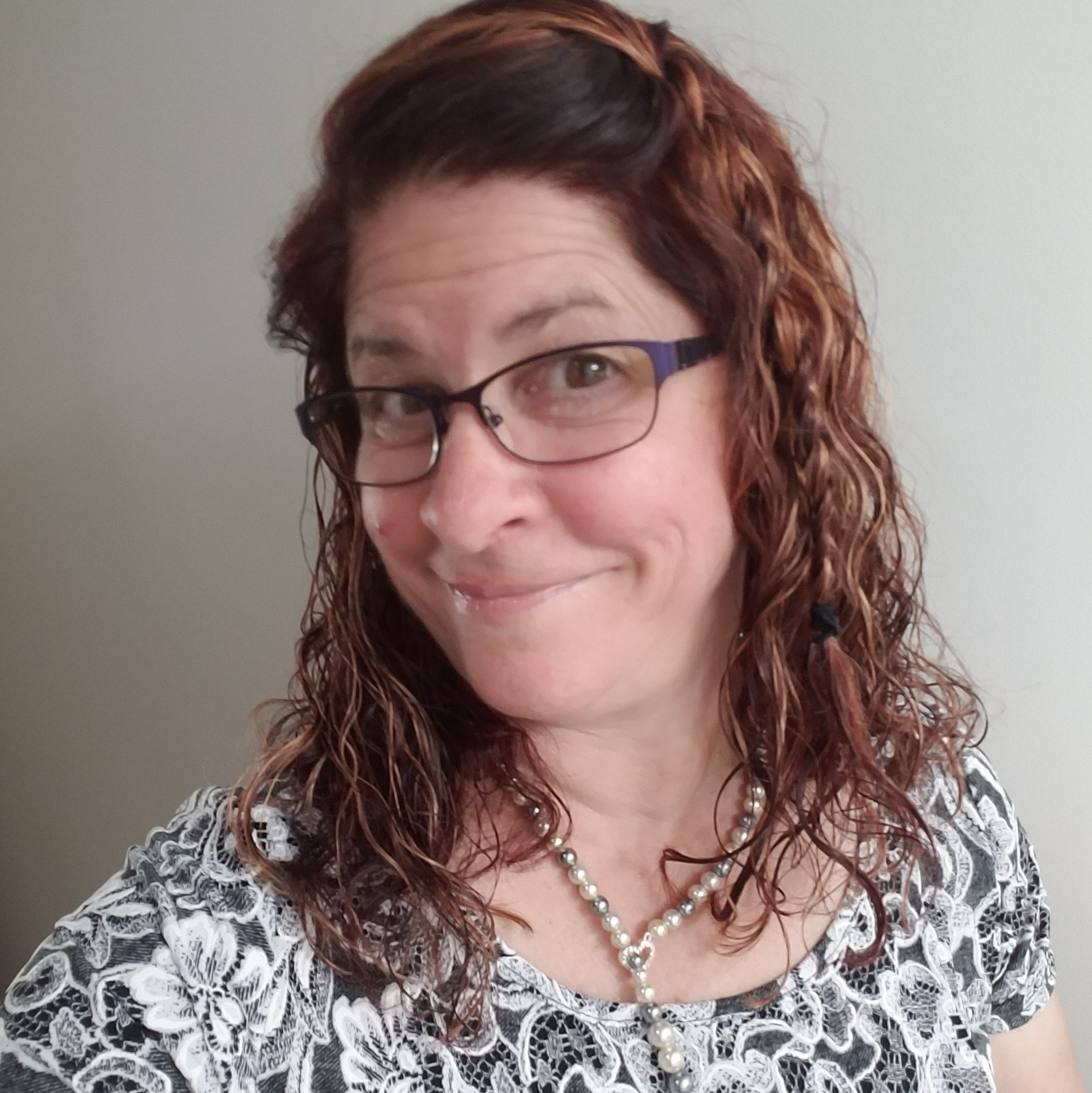 Before I joined WBN I was very skeptical about groups like this. When my friend invited me to a meeting, that all changed! I can count on these women to refer my business, as I refer them. I now have a network of women who I feel comfortable referring. I also have a network of women that I can reach out to for questions, and get honest answers. Anytime I have a question, I can usually find someone in WBN that can help me. That is priceless!
Have an idea for a blog article?
Please submit your your article here and be featured on our website!