WBN Annual Service Project
Each year, WBN chooses a deserving organization for its annual service project. Chapters may submit an application on behalf of an organization they feel would benefit from some type of active participation from our WBN members. Throughout the year, different activities/fundraising opportunities for the service project take place.
A call for applications takes place annually. Learn more about the application requirements.
2023-2024 Service Project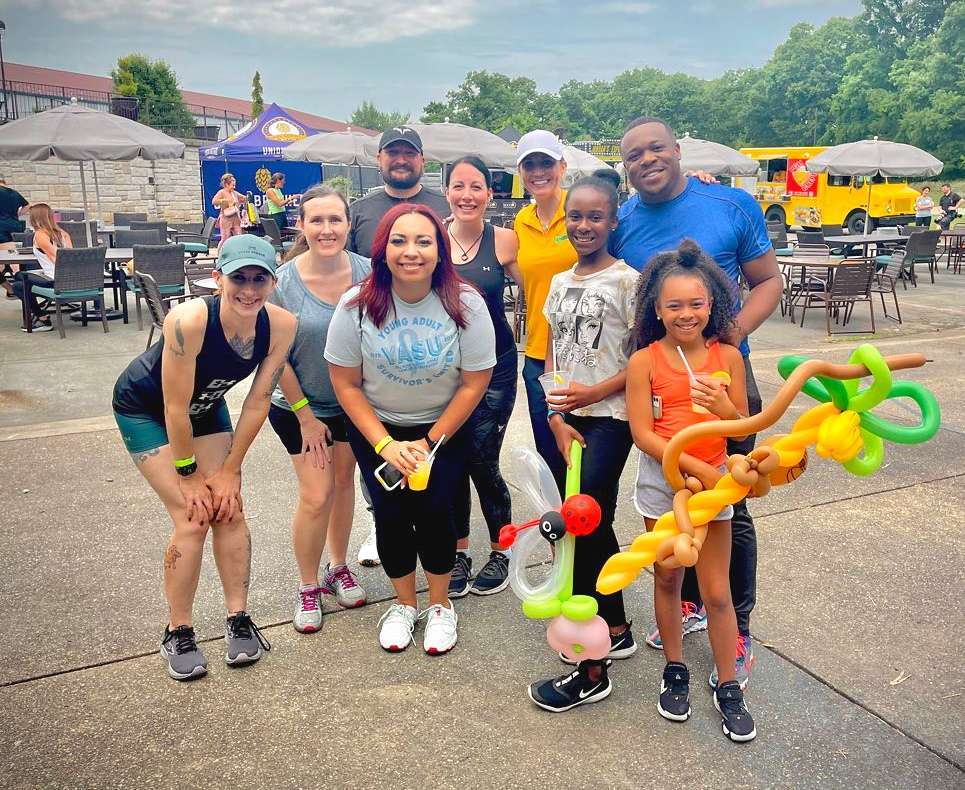 The 2023 Service Project of the Year has been named as Young Adult Survivor United. Founded with a clear mandate to improve the lives of young adult cancer survivors, Young Adult Survivor United (YASU) provides emotional, social, and financial support to its members.
The origins of YASU date back to a personal experience that sparked a broader movement. Stephanie Samolovitch, diagnosed with leukemia in her junior year of college, turned her personal battle with cancer into a mission to help others. Stephanie leveraged her background in social work to create her first support group for young adults dealing with cancer in 2012. Her initiatives quickly expanded to include social events, financial aid, and the development of a thriving community for young adult cancer survivors in Pittsburgh. With the onset of the pandemic in 2020, Stephanie officially launched YASU, which has since grown to include over 650 members. As of March 2023, YASU operates from its own physical office, expanding its reach while maintaining its virtual presence.
YASU offers a range of unique programs and services in line with its mission to enhance the quality of life for young adult cancer survivors and their caregivers. The organization hosts virtual support groups tailored to meet the needs of diverse populations, including LGBTQ and African-American cancer survivors. Furthermore, they provide self-love workshops, financial assistance, free counseling, and free cosmetic services like microblading and semi-permanent eyeliner.
Beyond emotional support and direct services, YASU also offers a 'Rae of Hope' program, which organizes free daylong or overnight respite trips. The organization's commitment to its members extends to both educational and social activities, offered virtually and in-person. YASU works closely with cancer centers and community organizations to promote its services and continually expand its membership.
Although YASU was established in Pittsburgh, its reach extends beyond local borders. The majority of YASU's members hail from Southwest Pennsylvania, but the virtual programming has allowed it to support members from across the U.S. Local outreach targets several counties, including Allegheny, Armstrong, Beaver, Butler, Erie, Fayette, Washington, and Westmoreland.
At the heart of YASU's operations is a relentless commitment to meeting the emotional, social, and financial needs of young adult survivors and their caregivers. Through its unique supportive model, YASU stands out as a beacon of hope for this often-overlooked demographic.
How Can You Help?
Submit creative event ideas! 2025 is a big year for YASU as they celebrate their 5 year anniversary! Not only that, 2025 marks YASU founder Stephanie's 20th year of being cancer-free and her 40th birthday! YASU needs the help of WBN members to submit ideas on how to celebrate these milestones in a big and unique way. The member with the best suggestion on a party theme or ideas will be featured as a VIP at the big event! Look for details on a fun competition coming soon and submit your party ideas to

[email protected]

.
Host a career development or other educational workshop to empower members.
To learn more about YASU, head to yasurvivors.org.

SERVICE PROJECT CHAIR

Sarah Enis
Email: [email protected]
Phone: (724) 992-1532

Starting in January, YASU will host a distribution day to provide access to essential items & basic needs (toiletries and nonperishables), to their members who are struggling to make ends meet. They are currently collecting contributions for this effort. If you are interested in helping, please visit their Amazon Wishlist here https://www.amazon.com/registries/gl/guest-view/11HOEGQ35A08C.  or email [email protected] to schedule a drop off.