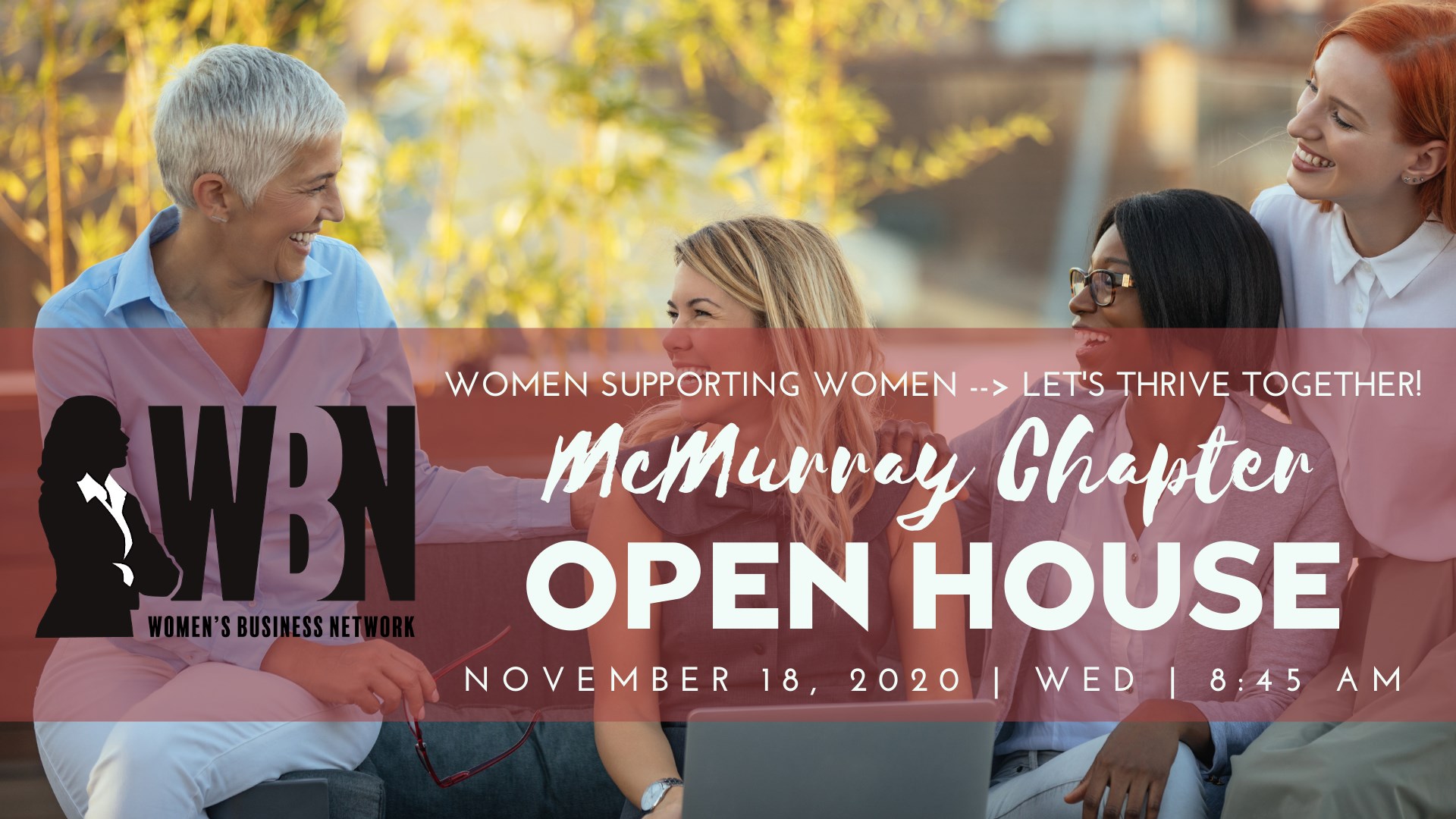 WBN McMurray – Thrive with us OPEN House!
Location:
580 McClelland Road, Canonsburg, PA
Come and check out what our WBN McMurray Chapter is all about. Learn a little bit about our members and a lot about how we work together to support each other to help our businesses thrive in our community.
ALL PROFESSIONAL & BUSINESS WOMEN ARE WELCOME!
We will also have some cookie decorating (and eating) as presented by Rita from @CookieWishesLLC!
If you are interested in joining us, please RSVP by sending a message on Facebook with your name, email, phone number, and the business you are with! You can also email Diane Fehl, our chapter rep at: dfehl@stenger-bies.com to RSVP.
*Please note: We follow all Covid-19 CDC Federal & State requirements to support keeping our members and the community safe.
We can't wait to meet you and see how we can all support each other to help our businesses thrive.
Our Mission:
Our WBN McMurray chapter strives to cultivate personal relationships that extend beyond the confines of WBN. Our bonds shall be borne from the confidence-building and personal growth we receive from consistently holding up one another, respecting one another's time, and expanding our circle through comfortable interactions, supportive encouragement, and on-going education.
We are here to support local professional women and we look forward to meeting you!