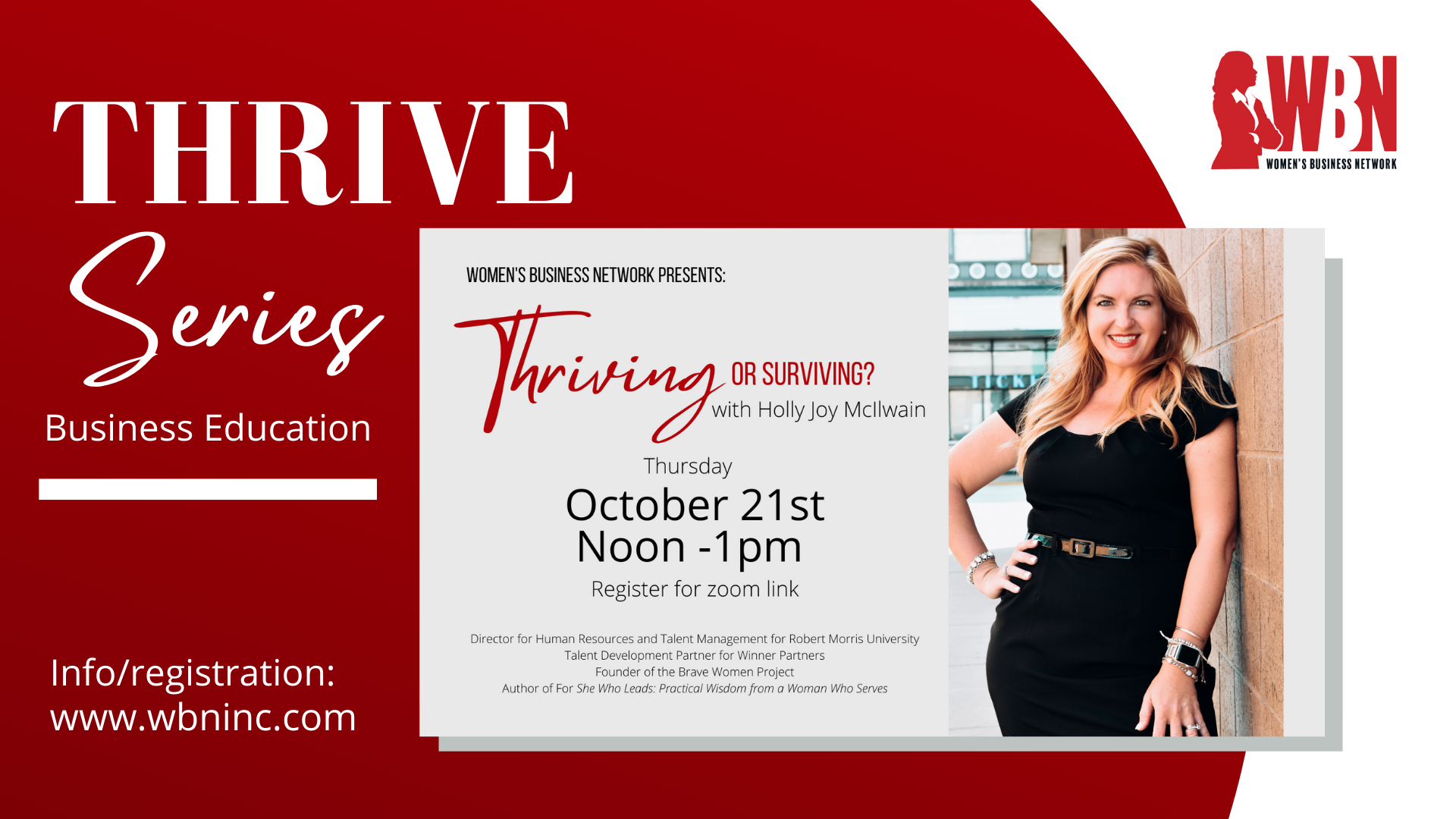 Thrive Series Presentation: Thriving or Surviving with Holly Joy McIlwain
For women in business trying to tackle it all, sometimes the need to succeed can lead to a fall.
Join us on October 21 at noon when we'll be partnering with author and expert Holly Joy McIlwain for "Thriving or Surviving?", an interactive workshop via Zoom on clarifying your boundaries and celebrating values.
Developing leaders who change lives is McIlwain's passion and professional purpose. For years, she has exercised Dispositional Leadership as she quietly helped those seeking inspiration, coaching, or advice.  She is a speaker, writer, trainer, and coach. McIlwain is the author of For She Who Leads: Practical Wisdom from a Woman Who Serves, and is a contributing author in the Amazon Best Seller anthology Twenty Won: 21 Female Entrepreneurs Share Their Stories.
In 2020, McIIwain founded the Brave Women Project, which exists to develop opportunities for women of diverse backgrounds to move into brave action through conscious choice and intentionality within their spheres of influence.
Holly holds two leadership roles, one as the Talent Development Partner for Winner Partners, and as Director for Human Resources and Talent Management for Robert Morris University.
This event is free and open to the public, and will be streamed live on the Women's Business Network Facebook page. Participants may also join us live on Zoom, and anyone who registers to attend via Zoom will be entered into a drawing to win a copy of McIlwain's book, For She Who Leads: Practical Wisdom from a Woman Who Serves. Register online at https://wbninc.com/chapter-meeting-calendar