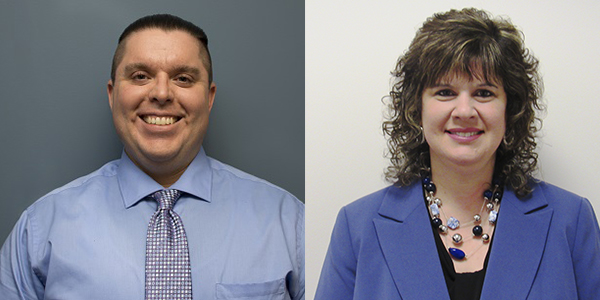 Thrive Drive – Why and How to Certify as a Woman-Owned Business
November 5, 2020 – 4:00pm
Why and How to Certify as a Woman-Owned Business – The 2015 National Defense Authorization Act (NDAA) required the Small Business Administration (SBA) to provide oversight and development of a certification process for Women-Owned and Economically Disadvantaged Women-Owned Small Businesses (WOSB/EDWOSB). After years of development, the SBA started accepting new certification applications beginning in July from WOSB/EDWOSB businesses. This certification is free and application decisions will start to be made by October 15, 2020. The certification will make it easier for WOSB/EDWOSBs to participate in the federal WOSB contracting program. Lead by David M. Pinkosky, Business Opportunity Specialist and Marisa Fentzel, Business Opportunity Specialist from the SBA's Western Pennsylvania District Office.
Webinar topics include:
Getting Procurement Ready
WOSB/EDWOSB Program Overview
Program Eligibility
Obtaining WOSB/EDWOSB Certification
Making the Most of Your Certification
Questions & Answers
Marisa Fentzel
Business Opportunity Specialist
U.S. Small Business Administration
Western Pennsylvania District Office
From processing small business loans to assisting disaster victims for Hurricane Katrina, Marisa Fentzel has accomplished much during her 29-year career with the U.S. Small Business Administration. Currently serving as a business opportunity specialist, Fentzel now is responsible for managing a diverse portfolio of small businesses — assisting them in pursuing government contracts and training.
Fentzel routinely processes complex 8(a) mentor protégé/joint venture agreements while serving as the district's point-of-contact for all federal contracting queries.  She regularly lends her expertise to monthly chats, webinars and contracting workshops, all designed to ensure small businesses can compete in the billion-dollar federal contracting marketplace via SBA's programs.
Through personal visits and events, she trains prime contractors and federal agencies, helping ensure small business growth throughout the district's 27-county footprint.
Marisa graduated from the University of Pittsburgh with a bachelor's degree in business administration and a concentration in accounting.
David M. Pinkosky
Business Opportunity Specialist
U.S. Small Business Administration
Western Pennsylvania District Office
From managing a small city at age 22, to becoming a certified procurement professional, Dave Pinkosky has transitioned his business acumen to the U.S. Small Business Administration (SBA) Western Pennsylvania District Office as a business opportunity specialist. In his 16-year career with the City of Connellsville and the Southwestern Pennsylvania Commission, Dave assisted over 700 clients receive more than $900 million in government contracts. Now, he's crisscrossing our 27-county footprint helping entrepreneurs and small business owners increase their revenues and cash flow through SBA's numerous federal contracting opportunities.
Dave shares SBA's mission and his contracting expertise at partner workshops and group- eligibility instruction sessions as well as providing one-on-small business counseling to clients. He is a pivotal player in the district's monthly chats and webinars, offering online instruction on timely topics ranging from search engine usage and capabilities statements to Federal Acquisition Regulations (FAR) and SBA socioeconomic programs for small businesses.
Dave graduated from Penn State University with a bachelor's degree in business administration with an emphasis in management and marketing. He also holds multiple government contracting certifications including Certified Procurement Professional (CPP) from the Association of Procurement & Technical Assistance Centers and Veteran-Owned Small Business Verification Assistance Counselor from the VA Center for Verification & Evaluation. Dave is also a Level 1 graduate of the Federal Acquisition Certification in Contracting (FAC-C) Program.