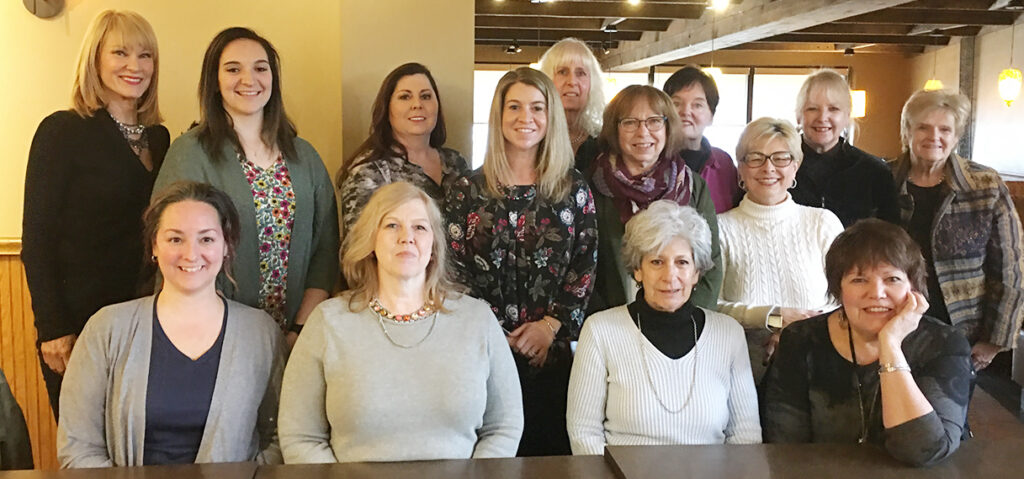 Welcome to the Wexford Chapter of WBN.
The Wexford Chapter, originally the North Chapter, was one of the original four WBN Chapters started back in 1989. The Wexford Chapter currently meets at Omega Federal Credit Union in Wexford every second and fourth Tuesday at 8:15 am.
A typical meeting begins with introduction of our businesses and special time focused on thanking members for referrals. Each meeting has 15 minutes allotted to a designated member for a presentation of her business, followed by a table topic of interest. A short business meeting follows. This enjoyable mix of business and pleasure adjourns by 9:30 a.m.
The Wexford Chapter participates in all the WBN functions and has hosted several of the annual events.
We have supported multiple local charities by making a donation each calendar quarter. Some of the charities that have received donations from our Chapter include the Susan Komen Breast Cancer Institute, North Hills Community Outreach, and The Lighthouse Foundation, just to name a few.
Please feel free to contact us if you have any further questions about our chapter. If you are interested in visiting a meeting to find out more about WBN and how, with your efforts, the organization can help your business grow, just drop in or call ahead and one of our greeters will meet you there!
We look forward to meeting YOU!
* Note:  Meetings for November and December will only be held the 2nd Tuesday of the month. *