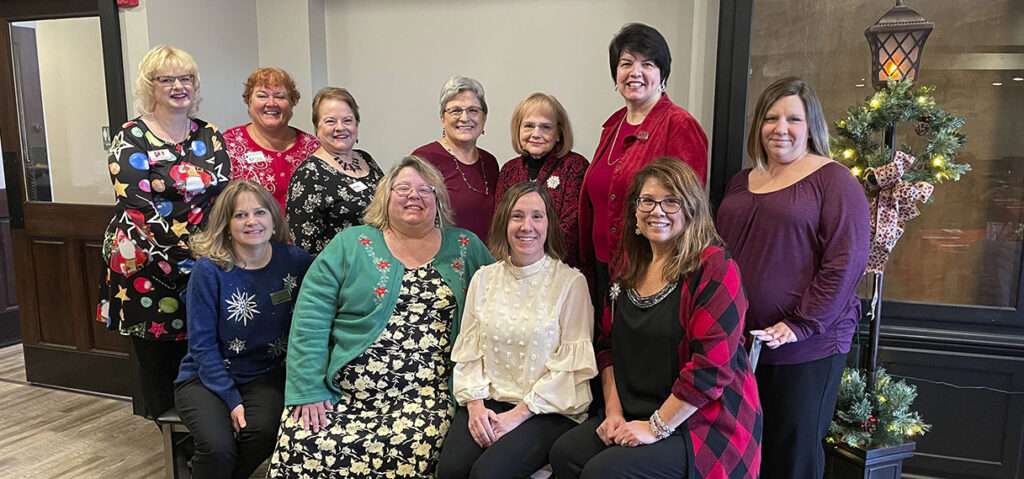 Welcome to the Norwin Chapter of WBN.
Norwin is a combined word, derived from 3 neighboring communities in the area, Irwin, North Irwin and North Huntingdon Township.  It is a thriving community with a robust business environment.  Our members are great friends as well as great businesswomen.
Our chapter is always involved in the WBN events and has won awards in the Chapter Challenge, a contest run each year to promote chapter involvement.  We have several members who are either present or past members of the board of directors.
Each year we choose a charity to support.  One recent project has been donating money and purchasing clothes, shoes and other items for children placed in foster care.  Another project that we participated in was supporting Sharing & Caring, a group from Jeannette PA that provides funds and other support to women undergoing treatment for breast cancer.  We support the WBN Charity and also a local charity.  This year that charity is Hospaws, which helps to take care of pets while their owners are unable.  We also get together outside of the regular meeting times for social time.  Our chapter members have had pool parties, holiday parties, picnics.  Sometimes we invite former members to join us.
The Norwin Chapter is an active part of WBN.  We meet the second Wednesday (in person) and fourth Wednesday (virtual) of each month at the Norwin Chamber of Commerce, Main Street, Irwin PA from 8:00 AM – 9:15 AM.  Each member is given 30 seconds to highlight her business.  At each meeting one member has an opportunity to give all the chapter members a "presentation" on her business.  We also have a table topic at each meeting which covers an educational business topic of interest to the group.  Frequently, members will stay after the meeting closes for additional networking.