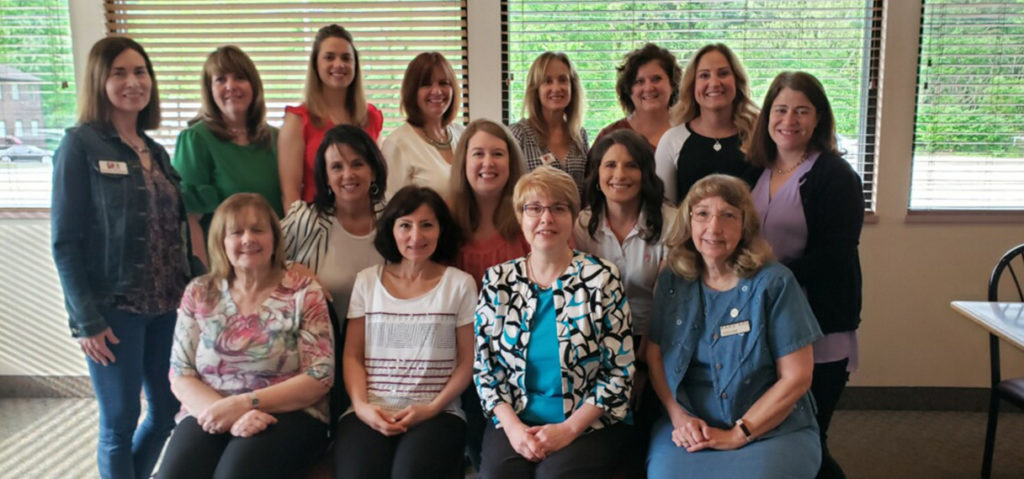 Welcome to the Murrysville Chapter of WBN.
Murrysville Chapter was organized in 2009 and we are proud that we have multiple 10-year members as well as many other long-standing members providing the strength and back-bone of our chapter.

We welcome visitors who are looking to network with professional business women in the Murrysville, Export, Delmont and Plum areas.

Our Chapter Meetings are held twice a month so that members can grow their circle of influence, improve their "60 second commercial" to promote their business, and create lasting relationships to gain and give referrals to grow their business in a supportive environment. Each of our meetings provides an agenda for WBN news and developments, a business profile presented by an individual member, a table topic discussion presented by an individual member, and time for networking.

Each WBN chapter is category exclusive, so once a specific business category is filled by a qualified applicant, that chapter category is closed.  We are looking for professional business women for the following categories:
Jewelry
Fashion
Residential Cleaning
Senior Services
Child Care/Family
Services
Pet Care
Home and Garden
Fitness
Our chapter meetings are held the 2nd and 4th Thursdays of each month from 8:15AM – 9:30 AM at Dick's Diner, Route 22 Murrysville, PA.  We look forward to meeting you!