Join The
Laurel Highlands Chapter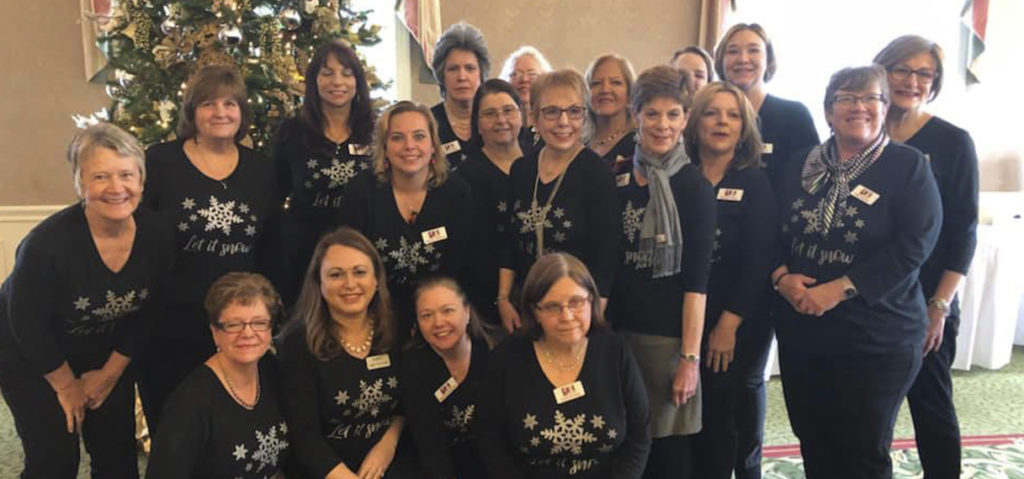 Welcome to the Laurel Highlands Chapter of WBN.
Our chapter currently has 27 members and we're looking to grow!   Several of our members have served on the Board of Directors and in committees to further the WBN cause.  Many have been involved with community projects as well as helping each other build their businesses.  We are a diverse group of women that pride ourselves on building each other up, supporting one another and having fun in the process!
Since forming in the mid 1990s the Laurel Highlands Chapter has always been involved with community, business and WBN Corporate.  We have helped launch a wonderful nonprofit organization,  Angela's Angels.   Their "purpose is to provide prom wear to local economically disadvantaged high school girls.  The need for Angela's Angels is becoming more and more apparent with every flood, job loss and tear that is shed by a young lady who believes that she cannot  'afford'  to feel like a princess for just one night."   Angela's Angels provides gowns and alterations, shoes, bags and jewelry to every girl who comes through the door.
Meeting details:
We meet the FIRST and THIRD Thursday of each month.
Starting promptly at 8:15 am concluding at 9:30 am.
In Person Meetings with Online Option Available
Our new location is at Ignite Headquarters address: 4 South 4th Street, Youngwood, PA 15697.
A light breakfast and networking starts at 8:00 am before the meeting begins.
Highlights of our meeting:
Every member gets 30 seconds to give a commercial on their business and suggest who would be a good referral.
On rotation each member has the opportunity to speak for 10 minutes.  There are 2 speakers for each meeting!  Brand New Members speak for 20 minutes their first time up.
Table topics are discussed each meeting.  A member in rotation can present for 5 minutes on a topic of their choosing.  Topics are all business related and tend to originate from the presenter's experience or knowledge.
Towards the end of every meeting each member can distribute information/announcements regarding their business or goings on in the community as well as providing any kudos or referrals.
We are social!
We love networking off AND online!  Current chapter members are invited to be connected via a private Facebook Group.  Here we post updates on chapter news, latest event pictures, meeting agendas, meeting minutes and more!
We believe it is important to get out and have some fun!  Each month members get together for our own Girl's Night Out.  Recently we've been painting at our local Corks and Canvas and Bowling!
Every member can visit any other chapter to socialize, to market their business via their 30 second commercials and get to know other chapter members and their businesses on a one-on-one basis.  Look to WBN, Inc. as a whole to better yourselves personally and professionally.
And we can't wait to meet you!
Please feel free to contact us if you have any further questions about our chapter.  If you are interested in visiting a meeting to find out more about WBN and how, with your efforts, the organization can help your business grow, just drop in or call ahead and one of our greeters will meet you there!