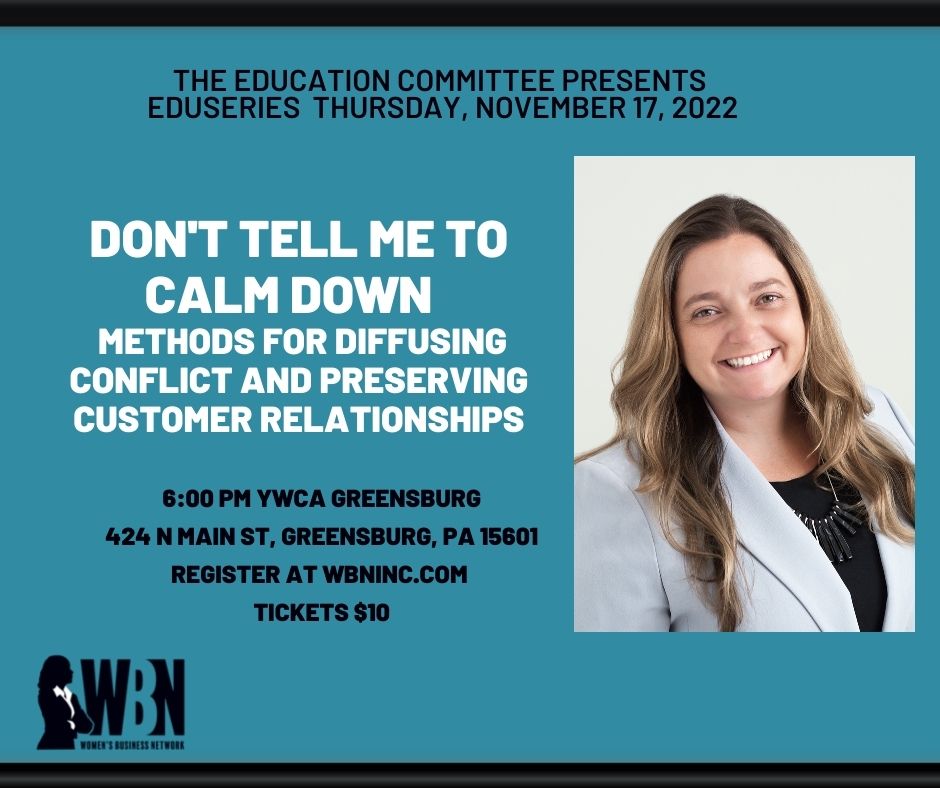 Edu-Series from the Education Committee (In-Person)
Join the education committee for a series of workshops for the WBN community. There will be 12 classes throughout the year with 4 of them being in person. There will be a wide range of topics and speakers.
Michele Wilson
Don't Tell Me to Calm Down – Positive methods for diffusing conflict and preserving customer relationships
No one wants to deal with difficult, frustrated, or angry customers or family members. In life they are inevitable. Situations cannot always be predicted but as with everything else, a little preparation can go a long way. Through my years of experience in retail, banking, and education, I have become an expert at addressing and de-escalating customer issues and making your customers happy without sacrificing your business or boundaries. I will provide best practices for de-escalation and problem-solving. You will walk away from this session with practical steps and strategies to apply to your specific business.
Date & Time:
November 17, 2022 @ 6:00pm
Location:
424 N Main St, Greensburg, PA 15601
RSVP Contact:
Kim Green
[email protected]
724-771-9017