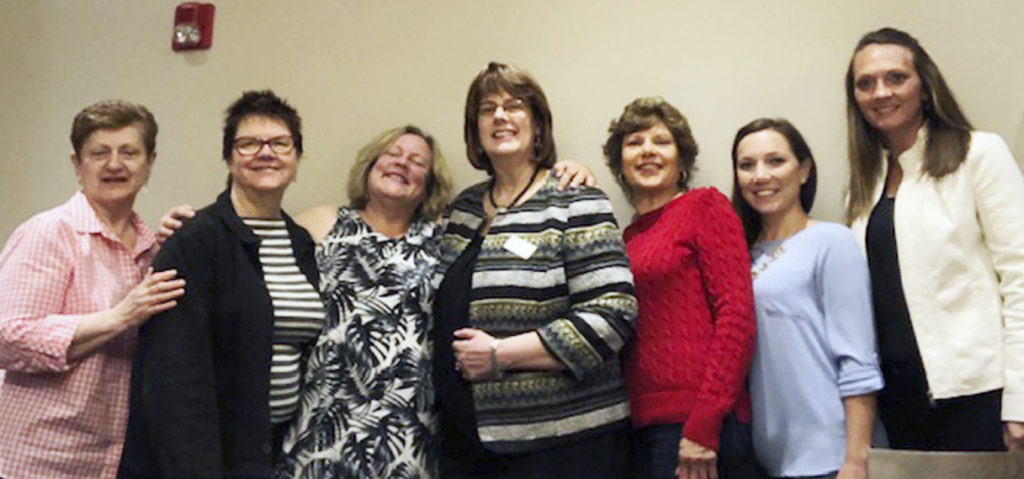 Welcome to the Allegheny Valley Chapter of WBN.
We invite you to visit any of our semi-monthly meetings to meet our members and learn the benefits that networking provides for your business growth.
When:         1st and 3rd Tuesdays of each month
Duration:     8:00 am – 9:30 am.
We also encourage open networking before and after official meeting time as an opportunity to meet fellow members and learn more about their businesses and how we can help each other grow.
Where:
817 Main Street
Pittsburgh, PA 15215
Structure:
Each meeting provides the perfect environment for members and guests to promote their businesses via 60-second commercials.  As a featured speaker, one member is given the opportunity to share greater insight into what she does, how she does it, and how her business impacts others with her 15-minute presentation.   Additionally, one member will present a table topic.  Table topics are at the discretion of the speaker and intended to be a business related subject.  Members and guests will also share/hear real examples of how members support members through testimonials that acknowledge and offer thanks to those who gave referrals, opportunities, leads, etc toward business growth.
Community Outreach:
Summer 2016, our chapter participated in two girls night out events at Treasure House Fashions in the North Hills.  Our members acted as personal shoppers, assisting women from Hearth Foundation as they browsed through the wide selection of quality shoes, clothing, and accessories.  We shopped together, laughed together and shared a delicious meal with some great conversation.  Each woman left with clothing, shoes and/or accessories that will make her feel confident each time she wears them.
Spring 2015, our chapter held a fundraiser at Treasure House Fashions in the North Hills raising awareness for the non-profit organization and raising funds in excess of $500 for the organization. Treasure House Fashions focuses on helping women in transition with high-end clothing and accessories making women look and feel their best.
June 7, 2014, our chapter served lunch to Habitat for Humanity Allegheny Valley volunteers. Habitat for Humanity Allegheny Valley (HFHAV) is a locally run affiliate of Habitat for Humanity International, a nonprofit, ecumenical Christian housing ministry. Habitat for Humanity works in partnership with people in need to build and renovate simple, decent, affordable housing. The houses then are sold with no profit made and with no interest charged on the low cost mortgages.
During the spring regional focus event, we held a Chinese raffle which raised $345 for the Autism Center of Pittsburgh. Founded in 2004, the Autism Center of Pittsburgh offers guidance to parents of children with autism; providing prompt referral to valuable resources, no-wait expert evaluation, counseling, service dogs, autism awareness seminars, workshops, respite outings, video-blog, music therapy, recreational activities, and access to a 900 member on-line support group.
Your Invitation to Join The Allegheny Valley Chapter of WBN:
WBN is an organization comprised of professional women.  You are cordially invited to visit the Allegheny Valley Chapter and introduce yourself to the wonderful world of networking.  Our members are exclusive by business category; however, we welcome all guests to experience WBN at one of our regular chapter meetings.  Feel free to contact our Chapter Representative, Kelly Motter at 717-659-0323 / [email protected] to discuss an upcoming chapter visit.