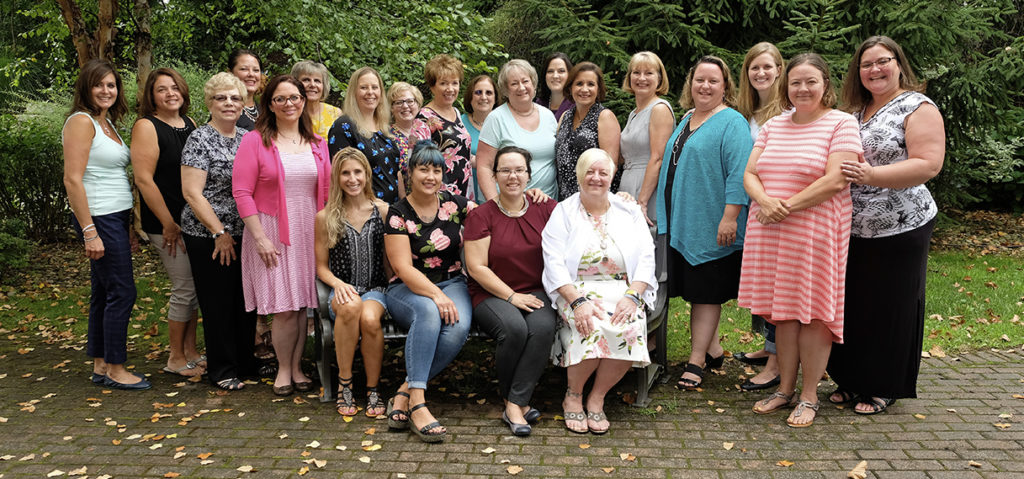 Welcome to the 2021 Greensburg Chapter where we Connect, Grow and Learn.
Each meeting provides the perfect environment for members and guests to promote their businesses via 60-second commercials.  As a featured speaker, one member is given the opportunity to share greater insight into what she does, how she does it, and how her business impacts others with her 20-minute presentation.   New members are also given an opportunity to introduce the membership to her business with a 10-minute presentation after she is approved as a member. Additionally, one member will present a table topic.  Table topics are at the discretion of the speaker. The subject is something that interests the speaker and something she wants to share with the group.  While it can be related to her business, it should not be a presentation only on her business. Some topics that have been discussed in the past include journaling, breathing techniques in public speaking, utilizing social media for your business and bed bugs. Members and guests will also share/hear real examples of how members support members through KUDOS that acknowledge and offer thanks to those who gave referrals, opportunities, leads, etc toward business growth.
Beyond the Meeting:
We stay connected through a members-only Facebook group, which allows members to network and market to each other in between meetings. We also plan a girl's night out once a month for members to get together in a more relaxed and casual atmosphere. These events are not mandatory, but a lot of fun.
Community Outreach:
In addition to supporting each other, WBN Greensburg also supports the community. Each year our members choose a local, non-profit group to support through funding and various activities.  For 2017, we have adopted Relay for Life of Greensburg. This charity means a lot to us as a group because it not only is a great cause, but a member of the Greensburg chapter. Our chapter sponsored a team in the inaugural year of Relay for Life of Greensburg raising over $2,000 for the American Cancer Society in the uplifting and inspiring 24-hour walk event held at Hempfield Area High School. This year's event is scheduled for June 10-11 and the chapter is opening up their team to WBN members from ALL of the Westmoreland County chapters, including Latrobe Central, Laurel Highlands, Norwin and Murrysville.
Your Invitation to Join The Greensburg Chapter of WBN:
WBN is an organization comprised of professional women.  You are cordially invited to visit the Greensburg Chapter and introduce yourself to the world of networking.  Our members are exclusive by business category; however, we welcome all guests to experience WBN at one of our regular meetings.  Feel free to contact our Chapter Representative:  Tina McHugh, tina@mysticaldreamtravel.com with any questions.